This year, I have had a lot of people asking me "what is the best spot for snorkeling?'. I usually answer, "where to begin!?" So, I decided to write a post about it. You can ask whoever you want, but in the end, a Local Knows Best.
Are you looking for the best places to go snorkeling in Zakynthos? Look no further, 'cause I got you covered.
Housing the world famous Navagio (Shipwreck) beach and the endangered sea turtle species Caretta Caretta, Zakynthos (or Zante) is among the most popular and most beautiful islands in Greece. The exotic island boasts spectacular nature, beaches, and villages and it is located in the Ionian Sea.
No matter whether you're a hardcore clubber, want to lounge on the beach, or are eager to explore wild mountains and coves, Zakynthos (or Zante) has you covered. On top of that, there's some pretty epic snorkeling in Zante to boot!
Don't forget*: If you are looking for the best place to stay, we already have the perfect spot for you. Our family-made hotel with 31 years of experience right next to Kalamaki Beach, Us! Dennys Inn Hotel!
Best Places For Snorkeling in Zakynthos/Zante
1. Turtle Island (Marathonisi)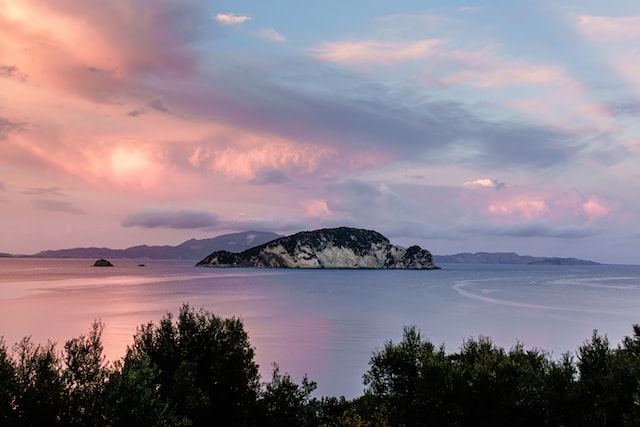 The name alone should entice you to pack your snorkeling gear and board a boat to this location. This distinctive bit of land rises from the sparkling seas of Laganas Bay right off the southern coast of Zante. It is, in fact, the focal point of the Zakynthos National Marine Park, a huge protected area that covers some of the most wildlife-rich areas of the Ionian Sea.
The turtles, as the name says, are the primary draws! The island is a critical breeding habitat for the endangered Caretta caretta (loggerhead sea turtles). During the summer mating season (May to October), they arrive in large numbers to lay eggs on the yellow-flecked beaches that protrude from the side of Marathonisi. If you're visiting alongside the wonderful animals, be careful not to trample on their nests.
The location is only accessible by boat and features two beaches: one with pale sand and the other with salt-washed rocks. There are also several gaping underwater caves and offshore reef groups to explore. But be warned: because it's the most popular snorkeling spot in Zante, so-called Turtle Island may get quite crowded during peak season.
Pro Tip: It is better to organize your vacation there as early as possible in order to beat the throng and view some loggerheads.
2. Plakaki Beach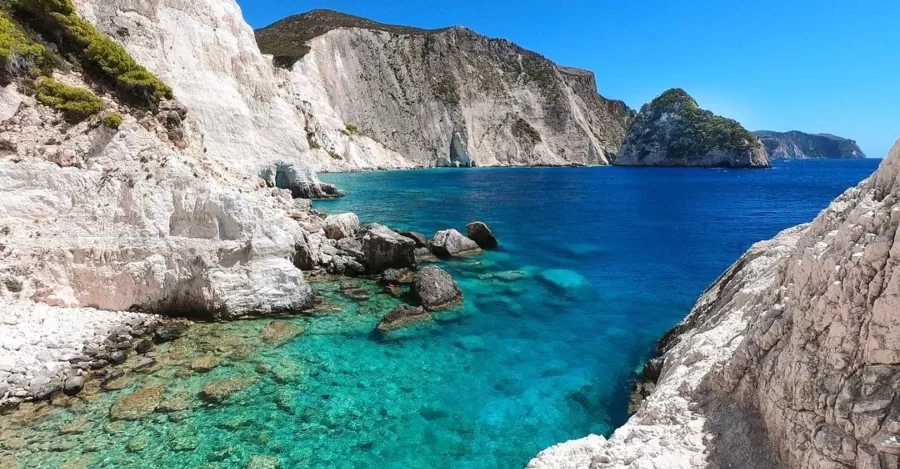 At the end of a lengthy drive from Agalas, there is a parking area that appears to be the end of the road but is actually the beginning of a steep fall to the nicest snorkeling spot I've ever visited. If you don't know the path, ask a local.
The drop into this 'beach' is terrifying, and not suited for children or the elderly. The road to the steps finishes at a pole with a red lifevest; from there, it's a harrowing 10-minute plunge.
There are no beaches here; simply rocks, some smoother than others. Getting into the water is also difficult since you must walk and descend on the rock surface. I don't see much here for individuals who don't snorkel or otherwise enjoy exploring because getting in and out of the water is a bit of a bother.
Snorkeling is breathtaking; as you leap into the water, you're welcomed by a 10m deep blue sea. There are massive stones all throughout the place, offering shelter for sea life. There are caverns to explore as well as other rock formations in the deeper areas. Even at 15m deep, every fish and bottom are plainly visible. There is so much to see here, the water is alive with life painted in the deep blue background everywhere you look.
Pro Tip: bring suitable shoes for the trek and sharp rocks, and plenty of water!
3. Porto Limnionas
With its brilliant blue waters, this relatively hidden gem at the end of a lengthy and winding drive on Zante should not be missed by aspiring snorkelers. As it pierces the island's untamed west coast, it provides a variety of caverns and well-sculpted rock formations, making it a fantastic site to view urchins, reef fish, and even the occasional sea turtle.
This natural beauty is near the old farming community of Agios Leon. It's not so much a beach as it is a rock-ringed cove. This helps to keep sand out of the water and the visibility high, making it ideal for anyone looking to view Zante's rarest marine animals in their native environment.
Pro Tip: Keep in mind the descent is rather steep, making it unsuitable for families with children. Furthermore, the bay is vulnerable to westerly swells, which may be powerful during the winter months, so be sure to verify conditions before diving in.
4. Blue Caves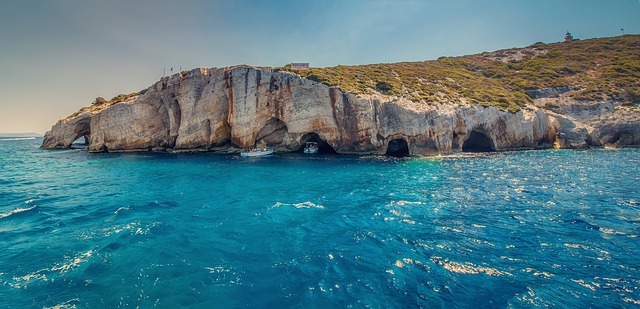 It doesn't get much better than this for snorkeling in Zante! The Blue Caves, home to some of the most beautiful sites on the island and only accessible by water, are a must-see on any nautical itinerary. They are a collection of jagged coastal arches and grottoes cut out of the northeastern shore that take their name from the reflection of blue water on the surface of the rock.
There are a number of caverns to explore here. The most impressive is Kianoun, where you may marvel at the chandelier-like stalactites that dangle overhead.
Pro Tip: I believe that the best are the smaller little cut-outs in the coastline because they are brighter and allow us to see the small fish darting in and out of the crevices of the rock.
5. Porto Roxa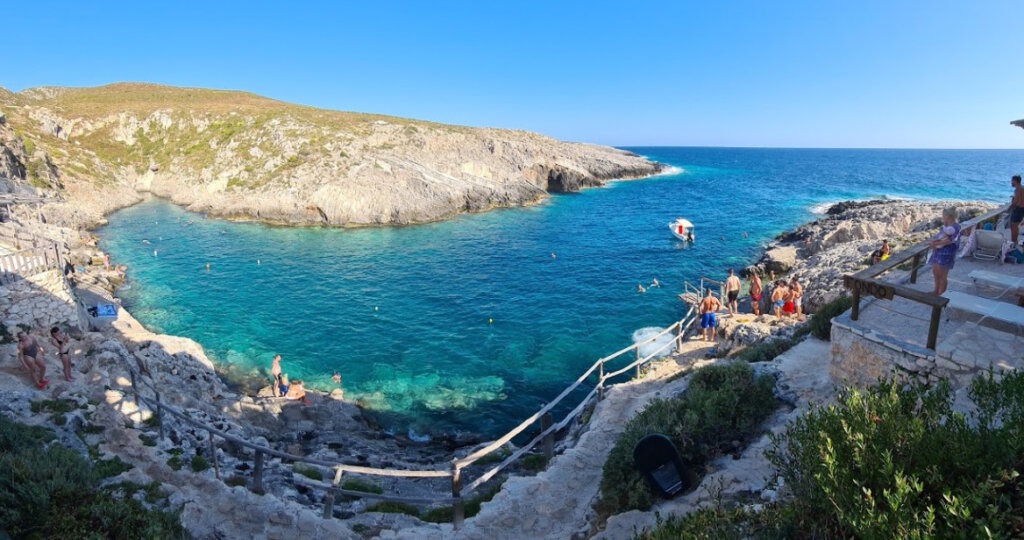 Porto Roxa bay, located in the northwest corner of the island, is one of the most beautiful sites in Zakynthos Zante. The rocky landscape's raw beauty, the crystal blue seas, and the stunning sunset you may enjoy on the beach will be unforgettable.
The Ionion Taverna restaurant is a stone's throw from the beach and serves authentic local dishes created with only natural ingredients. Divers may jump from the platform into the deep blue water, while those looking to relax can sip their coffee or drink and sit on the complimentary sun loungers.
Having a springboard, that extends four meters above the water to reach the fjord, it's perfect to jump in and start exploring with your snorkeling gear! Sea caves and all kinds of marine life can be found for my snorkeling friends to discover.
Pro Tip: It is advised to wear bathing shoes.
6. Korakonisi (Crow Island)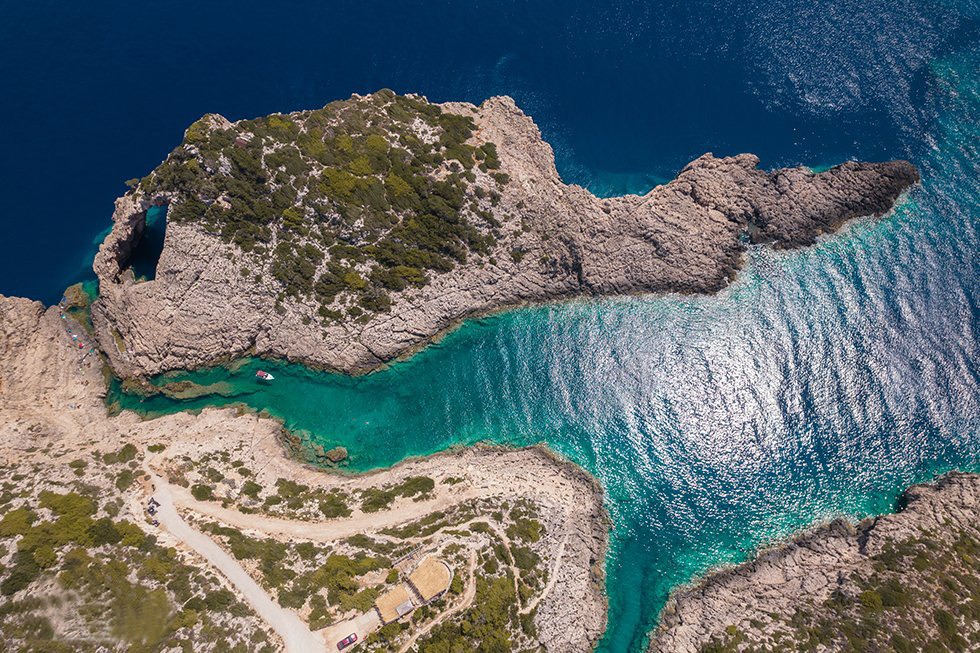 Just one look at Korakonissi and you'll understand why it's one of the most popular snorkeling spots in Zakynthos. A long-forgotten cove on the less-traveled west coast, the ground here fractures into the Adriatic Sea in a succession of jagged-back stones with small water passages in between.
The good news is that there isn't a single particle of sand in sight. That's great for visibility since it means there's nothing to obscure the currents. The end result? You should have some of the best visibility on Zante (20-30 meters is not uncommon during the calmer summer months!).
Getting into the water at Korakonissi isn't easy. The trip down to the parking lot is quite scenic, with winding coast roads. Then you'll have to step across sharp rocks and make the decision to just leap in.
Pro Tip: A sturdy pair of reef shoes is advised. Oh, and it's probably not the ideal area to take the kids snorkeling.
7. Filippoi Beach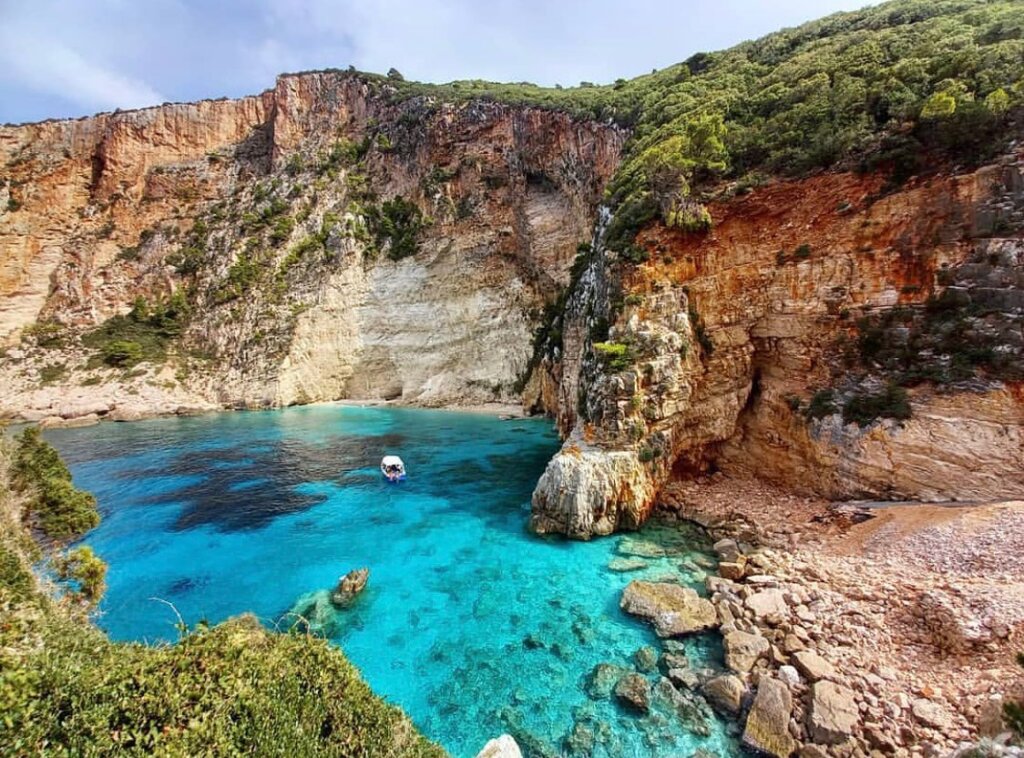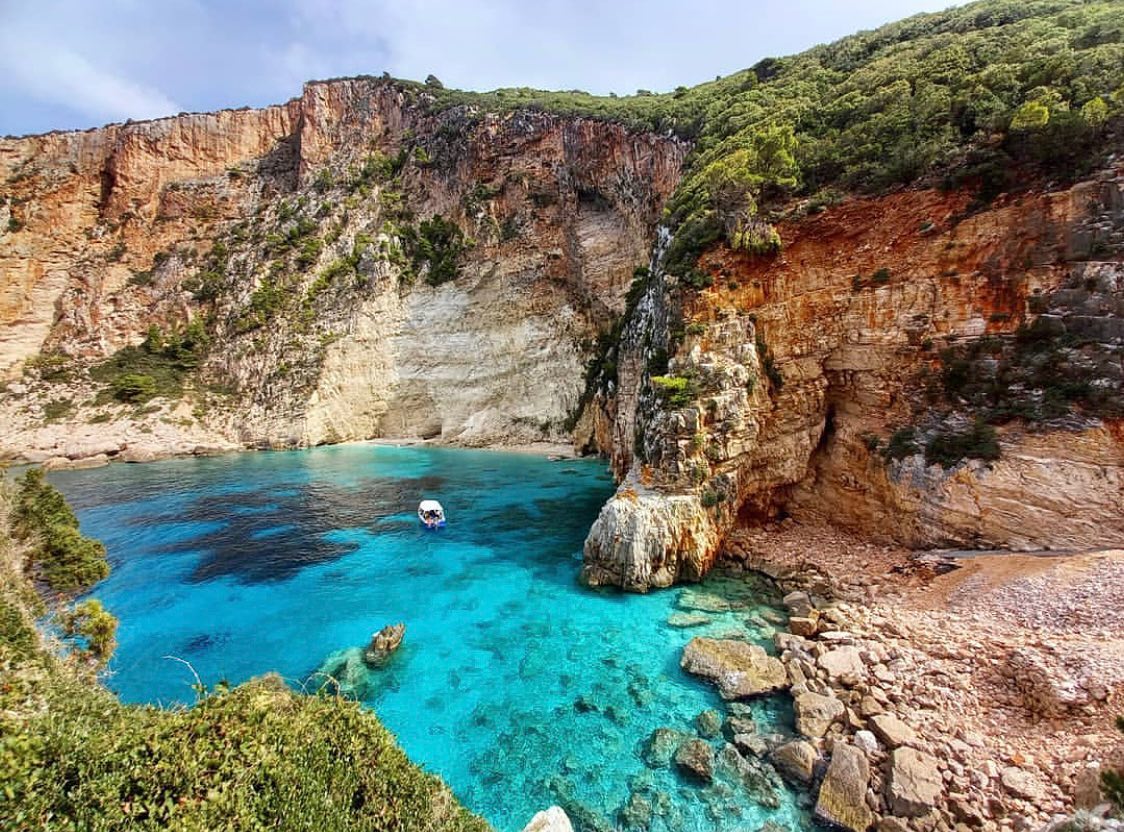 Locals call this beach
"S E L I N A S" but on all the maps and directions you'll find your location if you search by – Filipoi Beach
Filippoi Beach is a beautiful and remote location. The road is concealed, and the fall is steep but manageable (asphalted road). A remote location with overhanging cliffs. The sea is really stunning, with wonderful hues, and even though getting into the water is difficult owing to the rocks, the scenery is well worth it. It's fantastic!!! There is no place for a reversal after you reach the end of the road, therefore you must reverse for a short distance. In summary, it's for the bold and absolutely NOT for families.
Pro Tip: In summary, it's for the bold and absolutely not for families.
8. Xigia Beach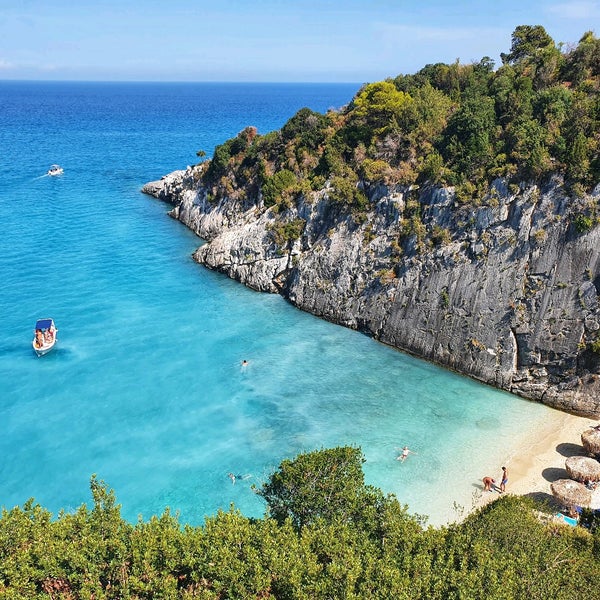 Because of elements and minerals from adjacent caverns, Xigia Beach in Zante is a natural spa beach with therapeutic capabilities that treat arthritis (among other maladies).
It is actually two beaches connected by a thick layer of lush green flora and featuring emerald-green waves (both known as Xigia Sulfur beach of Zakynthos). The first is a little rocky bay with a canteen and green falling to the sea, while the second has white pebbly sand and a tavern above it. Choose your poison.
Pro Tip: Try going early in the morning to have the whole beach to yourself
9. Dafni Beach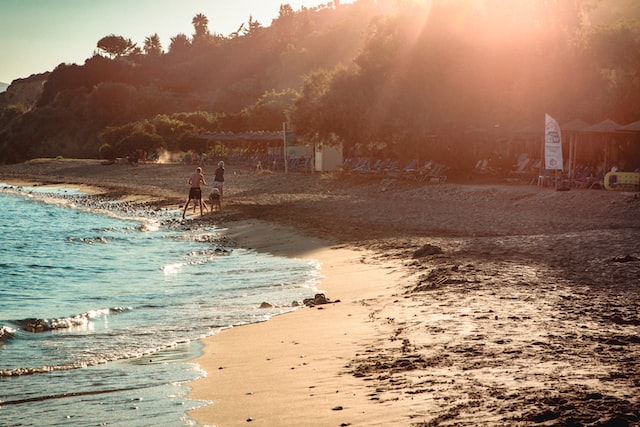 This beach, located on the Vasilikos Peninsula on the far southeastern border of Zante, may not be the easiest to reach. However, this makes it even more appealing to snorkelers searching for an isolated diving site. Just be sure you book a tough rental car or a 4X4 to traverse the rumbling dirt track on the way!
Dafni Beach is a beautiful sandy length of paradise that is said to have the warmest waters on the island. The warm water contributes to it being a popular nesting location for the Caretta caretta – just in case you haven't seen those shelled animals elsewhere!
Even without the frequent turtle visitors, the beach is a snorkeler's paradise. There are several rockpools and interesting rock formations along its length. In their clean, deep waters, they are home to a diverse range of marine species. The coasts here are also well shielded from strong westerly winds, so getting in is rarely difficult.
10. Keri Caves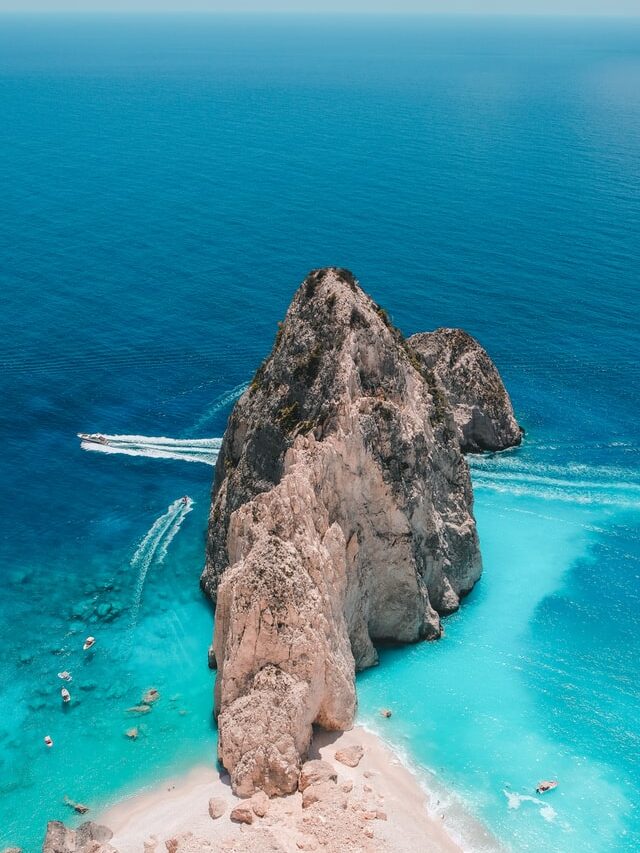 The little seaside village of Limni Keri and its surrounds should be on your Zante bucket list for a variety of reasons, the most important of which being Keri Caves for, of course, snorkelers! Explore the wild Keri Caves (the color of the blue-green water is amazing, and your tour boat may sail through tunnels in the rocks) and Myzithres, a spectacular rocky outcrop covering a hidden beach.
You can go kayaking inside the caves or rent a boat by yourself! No need for a license.
Is Zante Good for Snorkeling?
Zante is one of the greatest Greek islands for snorkeling, with two quite diverse beaches and marine sanctuaries teeming with sea turtles. Although it has stiff competition from Crete, which is often regarded as having the greatest snorkeling in Greece, it certainly puts up a fair fight, offering sandy beaches, rocky coves, and snorkeling options for all abilities.
Can You Swim with Turtles in Zante?
In fact, Zante is one of the greatest sites in Greece to swim with sea turtles. Cameo Island and Marathonisi are the finest places to do so (which is also known as Turtle Island). Respect, like with most animals, is essential. Never disrupt turtle nesting grounds, never touch the turtles, and be aware of their aversion to strong lights, especially between May and October.
---
Read More About What To Do In Zakynthos!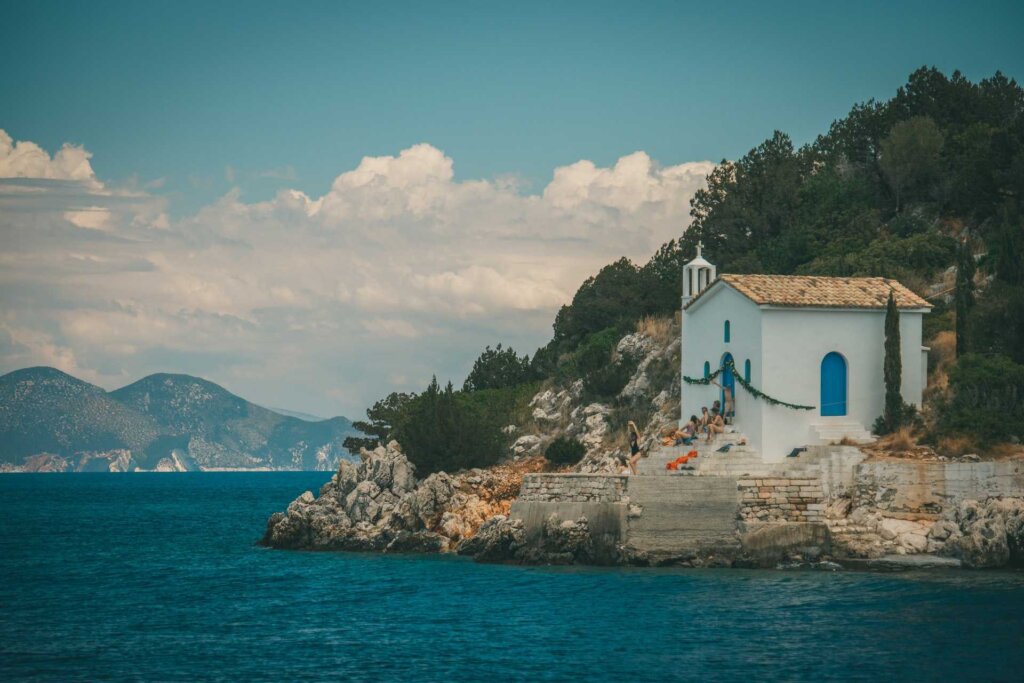 Zakynthos or Zante, is one of the prettiest islands in Greece. With numerous activities that suit every personality.
Planning your trip to Zakynthos Zante? This is the best What to Do in Zakynthos Guide, from a Local's knowledge!
Click the link below to find out what to do on Zakynthos Island!