- HOTEL IN KALAMAKI ZAKYNTHOS BY KALAMAKI BEACH?
YOUR HOTEL IN KALAMAKI ZAKYNTHOS - DENNY'S INN
Experience a serene summer retreat at our Hotel Kalamaki Zakynthos, Denny's Inn, one of the finest hotels in Kalamaki Zante. Nestled amid the beauty of Kalamaki Zakynthos and framed by the majestic Skopos Mountain, our hotel offers 77 charming rooms, each with outdoor living spaces that provide breathtaking views of the surrounding landscape, including Kalamaki Beach and Skopos Mountain.
As one of the premier Hotels in Kalamaki Zakynthos, Denny's Inn boasts a prime location just steps away from Kalamaki Beach and a short distance from the vibrant village and strip of Kalamaki Zakynthos. This makes us the ideal choice among hotels in Kalamaki Zakynthos for guests seeking total relaxation amidst beautifully landscaped surroundings.
Embrace 32 years of authentic Greek hospitality with a touch of family spirit, making your stay in Kalamaki Zante truly memorable. Discover why Denny's Inn stands out as one of the top hotels in Kalamaki Zakynthos, providing guests with the best of this picturesque destination. Whether you're here to explore the wonders of Skopos Mountain or indulge in the beauty of Kalamaki Beach, our hotel ensures an unforgettable experience in Kalamaki Zante.
Welcome to Denny's Inn Hotel, in Kalamaki Zakynthos, Sun Room. Here you can enjoy picturesque views of Mountain Skopos, Kalamaki Beach, or the delightful hotel's gardens. This is how we want to imagine your Sun Room and we have to admit that we are proud of what we made for you.
You'll notice it the instant you walk into our Hotel in Kalamaki Zakynthos, Dennys Inn – the attention to detail and the effort we made to meet your needs and requirements. Starting from the comfortable bed to the relaxing views from your balcony. The 24-hour reception at your disposal and the daily newspaper waiting for you in the lobby – we don't want you to lack anything.
With a beautiful view of the hotel's gardens or Kalamaki Beach and the swimming pool, our family room is a breather of memories, ready to create with comfort. A room is so much more than the sum of its parts when it encourages the soul to relive, and where is that better other than our family Hotel in Kalamaki Zakynthos?
Why Book Direct?
Best rate guarantee, exclusive offers, all taxes included, free early check-in, late check-out out and more. Plan your trip to out Hotel in Kalamaki Zakynthos Now. Still thinking about it?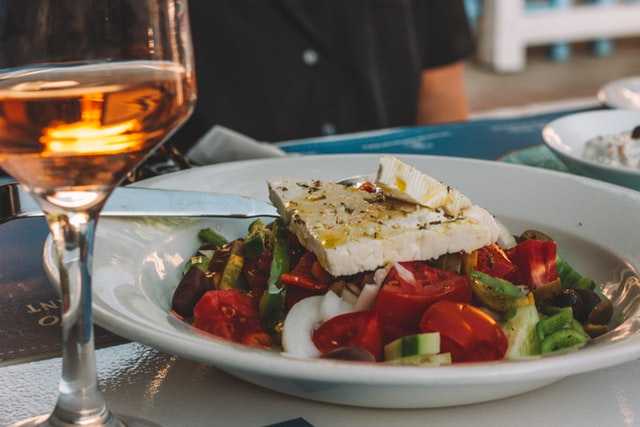 Summer Breeze Restaurant
Combine your Zante holidays with taste and culture. Let us show you what's like to eat like a local.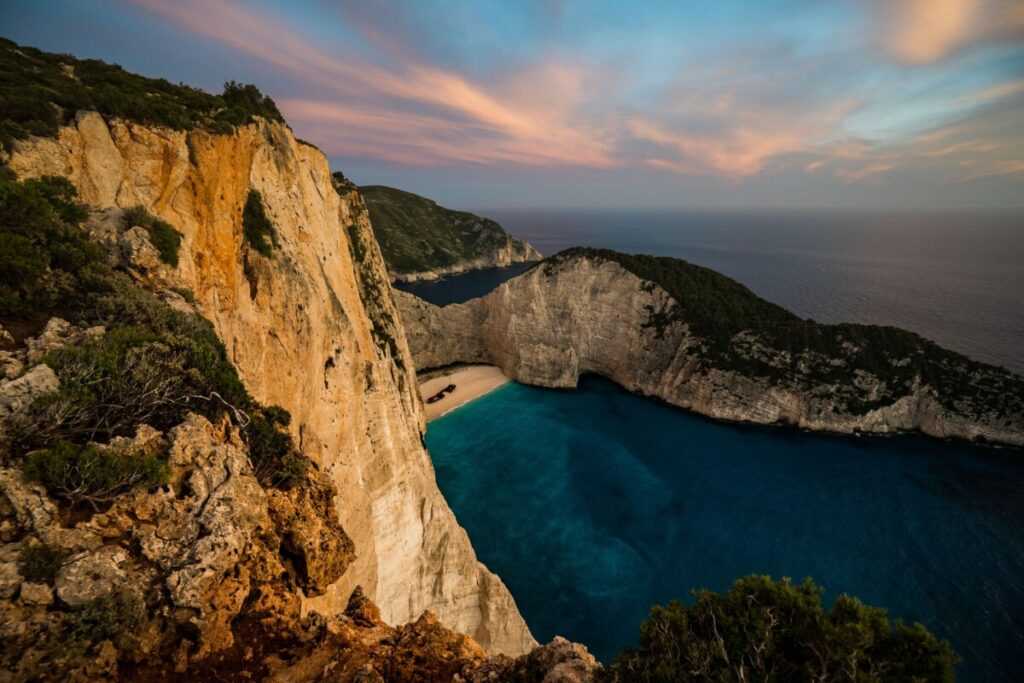 Explore Zakynthos

Discover the most beautiful landscapes and seascapes of Zakynthos. Read our local guides and uncover Zante, along with the perfect base of operations, our Hotel in Kalamaki Zakynthos.
Verified
Familievenligt Helt fantastisk behagelig stemning og kun glade personaler. Super god service. Perfekt område til børnefamilier. Dejligt tæt på stranden. Gaden er hyggelig og med det man har brug for. Lej bil og tag en tur med Levante speedboat det er fedt for alle aldre
Verified
Welcoming and friendly Absolutely wonderful hotel. I stayed here with my 17 year old daughter, a great mixture of guests so I found someone to talk to every day. The room I stayed in has been renovated and was lovely and clean and the beds were so comfortable.The food in the on-site restaurant was always fresh so we did eat lunch most days here. All in all a fab stay and would love to go back.
Verified
Fantastic Relaxing week It was our first time staying at Denny's Inn and after reading the reviews we thought we must give it a try. We were not disappointed, the service from the start to the end was excellent, rooms were clean and tidy and the beds were comfortable, after a day on the beach it was nice to come back to the summer breeze restaurant/bar to have a drink and listen to the Greek music.We ate in the restaurant several nights and found the food to be really good quality and good value with great service. The only thing we didn't like is smoking is allowed in the restaurant and being non smokers there's nothing worst than enjoying your food and a smoker sits near and lights up.We had a fantastic holiday and will be booking again.
Verified
Fantastic summer place It was a constant pleasure to stay at Dennys Inn in Zakynthos, everything was perfect, from confortable room, clean, with towels, bed sheets white, of course, perfect drapes, large balcony... to a welcoming environment, just friendly enough, careful, you can notice the special attention for details, entertainment evenings suitable for different age, good music, food available, they also grow vegetables, and the staff... so nice, aware, interested , now add these to the unique views of the isle and get the perfect vacation.
Verified
Lads birthday long weekend . Great 4 night stay celebrating birthday with 5 mates, hotel had everything we wanted ,Carol the owner met us on arrival as one of us had stayed there in 2022 and he had done the booking direct ,staff were brilliant friendly and attentive, well appointed hotel facilities great.my first time in zante would defo go again found the food and drinks great value not overly expensive.
davidcrowhurst1
06/07/2023
Verified
A GREAT EXPERIENCE EVERYTIME. 100% WORTH GOING It is not the 1st time staying at Denny's Inn.Where can I start. Accomodation for sleeping is excellent including access.We had Twin Room, Shower only as requested on reception level & was ideal.Beds Mattress Comfy with nice soft pillows.All rooms have Air Con - Safe - Fridge. if a Package Deal Traveller you buy additionally from the hotel. If Direct Hotel Booking (as we were,) these are included.On Site Summer Breeze Restaurant & Food were GREAT VALAUE & very well cooked & presented with Service being Excellent. Swimming Pool has easy access steps. (added this year 2023)Sunbeds are comfy, however I will recomend taking sunbed very large towels to cover mattress entirely as it gets extremely hot.Denny Inn is a very well cared for hotel with good fixtures & fitting. The Owners, Management & Service & Maintanance are kind & friendly & act on any issue you might encounter straight away. All staff are lovely.A VERY VERY GOOD HOLIDAY EXPERIENCE FOR ALL AGES WITH GREAT FAMILY FEEL TO IT. HIGHLY RECOMMENDED.
Verified
Friendly clean and comfortable Just had another great week in this family friendly resort. The staff always greet you with a smile and doing everything possible to make your holiday special. The food in the Sea breeze restaurant is excellent.Only negative eaten too much so back to slimming again. Would we go back already booked for next year
Verified
Fantastic summer break This was our first visit to Denny's inn and Kalamaki. Before we arrived all the previous reviews were outstanding but on our arrival and during our stay the reviews have been justified. All the staff from Carol to reception, breakfast staff, cleaners, bar staff etc have been so friendly and welcoming and helpful. The atmosphere around the hotel is very relaxed and you definitely feel like you have had a holiday. We also felt that you arrive as a guest but leave as a friend. We have loved every minute of this and are very sad to have to leave. We have loved it so much we have booked again for next year. Roll on June 2024.
Verified
Brilliant 4 night stay We stayed at Dennys as a group of 6 males to celebrate my son's 40th birthday. I had previously stayed at Dennys Inn in 2022 with my wife.Carol had our rooms ready early as we were arriving just after mid day. Rooms spotlessly clean and very functional with a great view over the pool area.Bar serves great value food and drink until 2am and I have to admit that we were the last out on all 4 nights of our stay.Breakfast is good and included in the room rate which also covers air con, safe and tourist tax IF booked direct with the hotel website. At 65 euros per room per night this is an ABSOLUTE BARGAINThe hotel is situated mid way between the main strip and the beach with numerous bars and restaurants within 5 minutes walk. Our favourites were:Iguana for food and drink in the roof top barCronulla BarOlive Tree restaurantDias RestaurantCave BarPool are clean with plenty of sunbeds and a large pool with pool side barWifi is adequate and freeAll in all a fantastic stay and thanks again to Carol and her amazing team
Verified
Superb hotel in a superb location Just returned from an 11 night stay. Really wished we had stayed here before. From the onset your were felt welcome from the friendly staff. Nothing was ever a problem. The hotel is a perfect size. Clean and tidy and well presented. Pool is a lovely size to swim in. Nice and relaxing surroundings.Sun beds are plentiful and never once did we have to get up early to reserve. Just dropped our towels off on the way to breakfast. Breakfast has everything you need from a B&B hotel. It is a small area but makes sure it covers everything. Cereals, bread ,cold meets, cheese, sausages,bacon, scrambled eggs, cakes, fruits etc……. Coffee is really nice. We managed but the toaster facility's could be improved. The staff always say hello and are obviously happy in their work. Pool bar restaurant food is amazing. We used to share and go out for a full meal on a night time. They serve up until 8pm and for those who prefer to stay in you won't be disappointed with the full range menu. Entertainment of some sort on every night. We were really impressed with the check out. If you book direct like we did not only do you get free safe and fridge. You also get a free room for your personal use if you have a later flight. We would definitely return here again.
Whether you're curious about dates, offers, or even about the island, we're here to answer any questions.