31 Years Of Service, History, Memories
Welcome To Our Family Hotel, Dennys Inn
- ZAKYNTHOS BEST FAMILY HOTEL TO STAY IN, ZANTE KALAMAKI

Is a unique family hotel, facing the scenic mountain Skopos, from the one side, and the famous Kalamaki Beach of Zakynthos, on the other. 
Only 200 meters from Kalamaki Beach, 500 meters from the main strip of Kalamaki village, while being 7 minutes away from Zante Airport and 10 minutes away from Zante Town.
The proximity to the Kalamaki village, and the sandy beaches in combination with the decades of exceptional family spirit and service, make Denny's Inn Hotel the ideal place for a retreat to new memories.
The restaurant offers appetizing offers, including Greek and Mediterranean, and international dishes.
"Experience the Family Hospitality Spirit"
WHAT KALAMAKI HAS TO OFFER BEST
Kalamaki has a lot to offer for families & couples who like to spend their holidays together in peace and quiet. Our family hotel in Kalamaki Zakynthos is the perfect base of operations.

Enjoy numerous adventures in Kalamaki, like sunbathing at the Kalamaki Beach, which is 5 minutes away, or, hiking at Mountain Skopos in Kalamaki, horseriding, go cart racing, dancing, scuba diving and much, much more all in one place, in Kalamaki.

Discover the best rates available in Kalamaki Zante right Here and the best deals in one click!
Don't forget to check out our Best Local Guides, just for you to read.

Find out the Best Things to Do in Zakynthos and much more, by clicking the button below.
Why Book Direct?
Best rate guarantee, exclusive offers, all taxes included, free early check-in, late check-out out and more. Plan your trip to Zakynthos Now. Still thinking about it?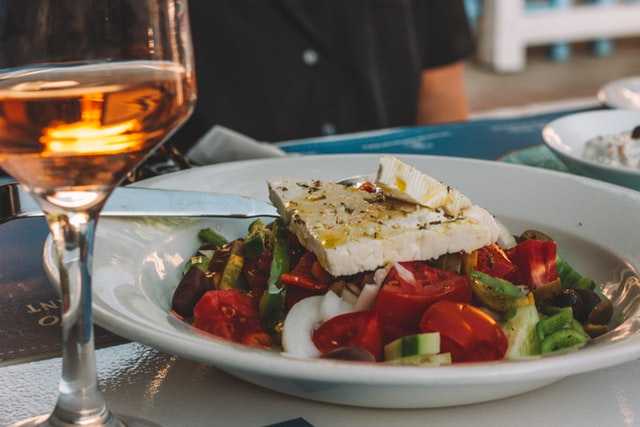 Summer Breeze Restaurant
Combine your Zante holidays with taste and culture. Let us show you what's like to eat like a local.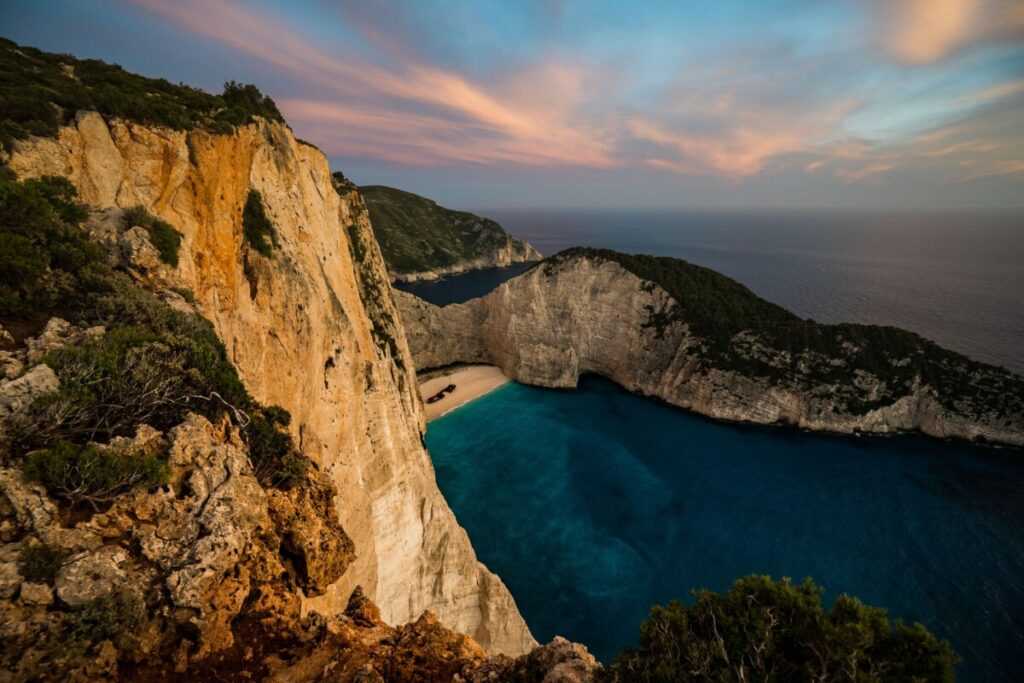 Explore Zakynthos

Discover the most beautiful landscapes and seascapes of Zakynthos. Read our local guides and uncover Zante.

Terrific Hotel Just returned from 10 day break in May this was our third visit to Dennys Inn, and we hope return again, from booking In to leaving everything was just great. Our room was lovely and clean, as was the pool, and bar area, the restaurant served well cooked beautiful food, all the prices for food and drink are very good, the sea just 5 minutes walk, I booked direct and Carol was so helpful as are the rest of the staff. Thank You for a lovely holiday Dennys Inn. Rob
Welcoming and friendly We stayed at the hotel for 4 nights and found it to be very welcoming and friendly.The rooms are very clean and as we went with Jet2, we paid 5 euros per day for the fridge and did not bother with the air conditioning. We ate lunch at the hotel everyday and found the costs to be reasonable and spent each afternoon around the pool. There were lots of sunbeds available. We will be returning next year as had a wonderful time.
A little gem. The title of this review are the words my friends who accompanied us to Denny's this year used to describe both the hotel and the area of Kalamáki. I notice that my friends wife has left a review that explains their experience on their first visit to Denny's. For the wife and myself, we holiday at Denny's every year and have done for many years. In an era where change and disruption are the norm this little oasis provides one with a laid back yet very efficient service to ensure a relaxing holiday . One improvement this year was relaxing mood music at the breakfast table. The two families who run this hotel are backed up by an excellent staff who ensure this level of service satisfaction is repeated year in year out. Although the hotel is contracted partially to Jet 2 I would advice anyone to book direct and purchase their own flights, the hotel deserves to continue to be successful despite our airlines attempts to destroy the holiday industry. By the way if anyone did hear my rendition of "Steal"Away at the Karaoke night in the hotel I am available at a very reasonable cost!!!
Tosh Paul Evans
07/06/2022
Paul evans My wife and myself have just returned home from 11 fabulous nights again at Denny's inn. We were recommended this hotel from a girl in Thomas Cook and that turned out to be the best advice we ever listened to. The resort is fabulous and this hotel is the icing on the cake. Please do yourselves a favour if you come to Kalamaki make sure you book this hotel it's our 6 visit and we have already rebooked for another stay
Another great stay Another great stay at Denny's inn, spotlessly clean, friendly staff, especially dimitra who never stops all day, great food/ drink options at the restaurant, pool area very clean and plenty of sunbeds even during school holidays, 5 mins from lovely beach and 10 mins to main shops/bars, our 2nd time at Denny's and have already booked for next year, see you then, or maybe earlier, John, bev and thomas
Mrs Maria Gurry Fabulous hotel . Lovely owners and staff all very helpful and friendly creating a lovely atmosphere. Will definitely stay there again lots of places to visit and good restaurants close by although the hotel also serves very good food if you wish to eat in x
Amazing hotel Visited 12 - 19 May, 2022 and can well understand why so many guests return to this hotel. The hotel is extremely clean and sits in a wonderful location. It is a 10 minute walk to the beach and the main strip which can be reached via roads to the front or rear of the hotel. We have been in many hotels and say with honesty that this is the most friendly setting of all, this includes all staff and other guests. The host, Carol is super and makes regular visits to the restaurant and pool area to chat with guests. The pool area is really great with top quality sunbeds and plenty of them. Prices of food & drink are excellent, we had 4 different lunches which were gorgeous especially the Dennys Inn special pizza. The lovely Lola makes a brilliant cocktails in the bar at night and she's so nice. Love that the hotel is only 3 floors. We had a large family room on the 3rd floor which was extremely clean with comfortable beds. The entertainment started up during our stay and caters for all. I've been to many resorts in Greece but for me Kalamaki beats them all and Denny's Inn plays a huge part in this thought. All in all, if you want an authentic Greek location with excellent accommodation and to feel extremely comfortable this is the hotel for you. We'll definitely be one of those returning customers next year.
Fantastic Holiday We stayed between September 16-30th as everyone else at this time we were with Thomas Cook but this made no difference to our stay and it was business as usual from all the owners and staff, an absolute credit to them all.The hotel is in a great quiet location a short walk to the beach and the strip.Staff are really helpful, rooms are clean and tidy, food within the Hotel is great as is the entertainment.
Chilled bolthole near the beach and town This year was our third back to Denny's, and we'll see you again next year. The staff are lovely, welcoming us each year like family. There is a very laid back atmosphere around Denny's, but that did not get in the way of the staff being very professional around the Covid rules and adherence to them. We both felt very safe at all times in and around the hotel, there was hand sanitizer stations readily available and always full, masks worn by staff all the time (even in the 30degree heat) and the decision to close the public toilets in reception and downstairs although a slight inconvenience, I believe was a sensible one.The food at all times of the day is lovely, breakfast has enough choice to keep most happy, with lots of cold options and a variety of hot options daily. The restaurant serves a lovely full English or Cooked breakfast options from 10am if you miss breakfast and all are at great prices. The menu available offers a wide range of food, all of which that we tried was lovely. Considering that Denny's have just had 3 disastrous seasons, starting by the awful affects of Thomas Cook collapsing in 2019 and followed by 2 Covid years, they truly have done amazing and I hope they continue to do so for a long time to come as we'll be back for definite. We look forward to seeing you all again next year. Yammas!
Whether you're curious about dates, offers, or even about the island, we're here to answer any questions.