31 Years Of Service, History, Memories
Welcome To Our Family Hotel, Dennys Inn
- ZAKYNTHOS BEST FAMILY HOTEL TO STAY IN, ZANTE KALAMAKI

Is a unique family hotel in Kalamaki Zakynthos, facing the scenic mountain Skopos, from the one side, and the famous Kalamaki Beach of Zakynthos, on the other.
Only 200 meters from Zante Kalamaki Beach, 500 meters from the main strip of Kalamaki village, while being 7 minutes away from Zante Airport and 10 minutes away from Zante Town.
Denny's Inn Hotel in Zakynthos is located in close proximity to the Kalamaki village of Zante, and the sandy beaches in combination with the decades of exceptional family spirit and service, make Denny's Inn Hotel the ideal place for a retreat to new memories.
The restaurant offers appetizing offers, including Greek and Mediterranean, and international dishes.
"Experience the Family Hospitality Spirit"
WHAT KALAMAKI ZAKYNTHOS HAS TO OFFER BEST
Kalamaki Zakynthos has a lot to provide for families & couples who like to spend their holidays together in peace and quiet. Our family hotel,in Zante Kalamaki, is the perfect base of operations.

Enjoy numerous adventures in Kalamaki Zakynthos, like sunbathing at the Kalamaki Beach, which is 5 minutes away, or, hiking at Mountain Skopos in Kalamaki, horseriding, go cart racing, dancing, scuba diving and much, much more all in one place, in Kalamaki Zante.

Don't forget to check out our Best Local Guides, just for you to read.

Find out What to Do in Zakynthos, the Best Beaches in Zakynthos, Best Snorkeling Spots in Zakynthos and much more, by clicking the button below.
Why Book Direct?
Best rate guarantee, exclusive offers, all taxes included, free early check-in, late check-out out and more. Plan your trip to Zakynthos Now. Still thinking about it?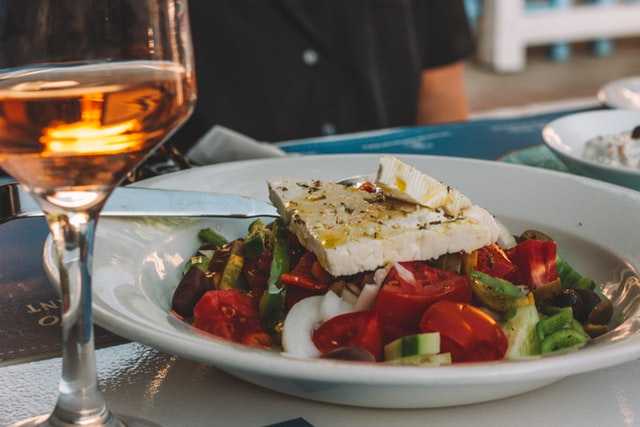 Summer Breeze Restaurant
Combine your Zante holidays with taste and culture. Let us show you what's like to eat like a local.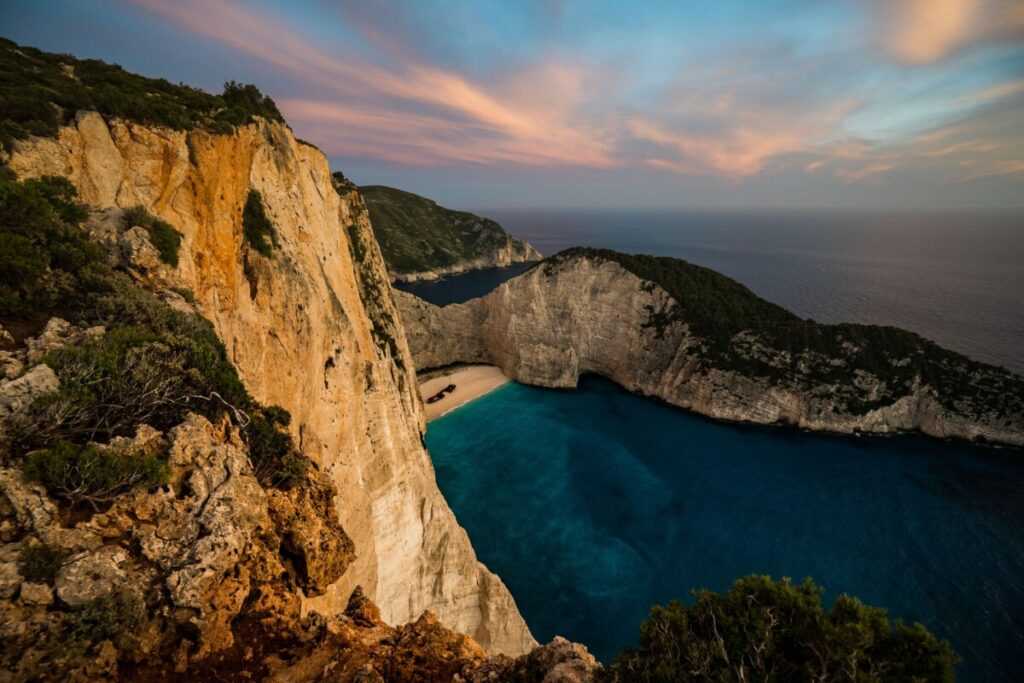 Explore Zakynthos

Discover the most beautiful landscapes and seascapes of Zakynthos. Read our local guides and uncover Zante.

EARLY BOOKING DISCOUNT - 30%
Check out our Summer Deals!

Verified
Last Minute Getaway Initially booking for a solo visit with thoughts such as 'i cant live with him any longer' 12 hours later said him had boarded a flight with thoughts such as 'i cant live without him any longer'. The hotel accommodated immediately without issue. I feel so lucky to have discovered this little gem; cushioned beside a mountain, a stones throw from a glorious, clean beach… the water was like taking a warm bath with radox crystals- perfect to unlock those tightened muscles from lifting the aged in hospital beds for twenty years plus. I have a history of avoiding 'small and friendly' resorts as i feared i maybe encroached whilst reading my Dannielle Steele, however my experience here couldn't be further from this… we were welcomed with open arms with the most glorious smiles; nothing was too much trouble. Such a lovely relaxed atmosphere. The room was spotless and so very comfortable- the beds were just right (i'm sounding like Goldilocks here) and the breakfast was just delicious- an array of items to suit every taste. The food served was freshly cooked… my days of the all inclusive are long gone- much prefer eating in this way- prices very reasonable and portion sizes are perfectly adequate. Absolutely adore the staff- hugely contributing to the ambiance. Honestly i cannot fault this place- i'll be visiting again. 200 metres to the beach- en route is a mini market ran by Anna… sells everything… including something to rock ya smoothly into the following day… Anna advised she has never smoked herself, however given her laid back demeanour i suspect she's telling a fib- Kalamaki- i love you- marry me. This hotel is highly recommended- i urge you to visit.

Verified
Seconda volta a kalamaki Zante terra eccezionale Quest'anno ancora di più avendo alloggiato qui al Denni's inn. Camere carine sempre molto pulite colazione buona ed il bar della piscina fantastico con un ottimo menù sfizioso per pranzo e merenda. Il personale molto cordiale. La vicinanza al mare ed al centro fa sì che il Denni's sia in assoluto ciò che uno desideri dalla propria vacanza.

Verified
SMALL PARADISE Nothing negative!! Great place to stay and work... Family friendly hotel. Great big pool and restaurant (i think i tried everything from the menu) Lola makes the best cocktails in Zante so do not hesitate to try them 🙂

Verified
Amazing B&B with a small hotel vibe Well woweee what a brilliant last minute holiday we chose! Couldn't be happier. This says it's a B&B but it's really like a small hotel with wonderful people running it, so friendly and hard working. We love that about Greece!Small-ish rooms but it's a b&b so to be expected and didn't bother us. Super clean and comfortable beds. Shutters for block out morning sun, we asked for a quiet room and got one face in the mountains which was perfect us because the sun rises that side and we had shade in the afternoon to escape with main heat of the day. The sunsets and is mostly on the poolside all day until it sets behind the mountain on that side. You can see it set from their cafe/restaurant, it disappears super fast behind the mountain, worth a watch with a Mythos in hand.There is lots of reception/lounge areas to hang out in, indoor bar area with lovely outdoor seating which is air conditioned in the evening, the cafe/restaurant is really such good value and portion sizes. We even used it early evening some nights as dinner because it stays open until 8pm, which is fantastic for younger families who don't want to walk to restaurants. They have air hockey and pool in the games rooms too. Fab pool with separate toddler pool too, plenty of comfortable padded sunbeds, so no fighting to get one. My son had the best time in the pool, floats are allowed but never more than a couple in at once anyway. Pool music near the cafe end but not to loud at all, just right. Lots of umbrellas and large beautiful pine tree for shade. Evening entertainment each night from about 9pm, a bit late for my son but we did stay for music a couple of times.No where near as much noise from aircraft as you'd expect, nice to watch and not as many as you'd expect either, didn't bother us at all.We paid for aircon and fridge in the room, worth it to us in this heat wave.Two restaurants are nearby if you wanted a change, one like an American dinner with TV's, air hockey and pool, the other a traditional taverna. Town is a few more minute walk away, and the waterpark is worth a visit to.The beach is a few minutes walk, going past a shop with some food, drinks and beach stuff, and a beach side snack place for take away drinks and food. The sea is beautifully shallow for kids. With the usually peddle boats and paddle board etcThank you Denny's Inn family, I'm sure we will be back one day

Verified
Best hotel in Kalamaki Just returned from a 10 night stay at Denny's Inn, superb little family hotel, the staff were amazing, big thanks to Carol, Lola, Besa and Danny! Great for family's with kids, very close to beach and main strip, definitely highly recommend to all! Food was great and pool, never want for sun beds many available all the time. Due to the high extreme European heatwave this year many were suffering heat stroke and the hotel staff were amazing throughout, rooms cleaned everyday very well presented small hotel, close to airport.

Verified
Our Happy Place at Dennys Inn Amazing Hotel, Amazing Owners, Amazing Staff, Amazing Rooms, Amazing Food, Amazing Drinks, Amazing Entertainment. Just Simply The Best. We have been coming here since 2009 married in the grounds in 2012 & had many Celebrations whilst staying here. Also we had a Family member take poorly this year & the owners went above & beyond to help & take care of our family who we will be forever grateful for Truly Loyal Family.We wouldn't stay any where apart from here. Simply The Best ❤💙

Verified
Best Family Friendly Holiday in Zante If you are looking for an amazing family holiday to Zante look no further than Denny's Inn (Kalamaki). The pool, restaurant, rooms and bar are all brilliant. On top of this the staff can't do enough for you. Massive thanks to Lola, Carol, George and all the other members of staff. The location is also superb. It's just far enough away from the main strip (a really nice 5 minute walk) and the family friendly beach is even closer. Its one of the closest hotels to the beautiful beach where turtles can often be seen hatching in the morning and we have even been lucky enough to see some turtles whilst snorkeling. I highly recommend this hotel and it's the best family holiday we have ever been on. We will definitely return.

Verified
Aceten This hotel is great, all staff and owners are wonderful? food excellent . Rooms clean and comfortable. 5th time in kalimaki 3rd time in a row at Denny's Inn It is good because we always see retuning holiday makers Go and see Lola the best bar manager in Zante! And all the team .

Verified
Brilliant stay Just returned from 10 nights in Kalamaki, where we stayed at Denny's inn. Can not recommend this hotel enough. The staff are all amazing and such a hard working team a special mention to Carol who made us feel so welcome. Can't wait to return. The summer breeze restaurant serve the most delicious food and very reasonably priced. You don't have to get up early to get a sunbed either, which is a bonus.

Verified
Miss C Cosgrove Absolutely love this place staff can not do enough for you treat you like you are there family, hotel is very clean and relaxing, lovely summer breeze restaurant which is reasonable priced no complaints at all. This is my third visit and always been with other family members but with being a single mum I would feel safe to visit here by myself. Sun beds are comfy and always go in the school holidays and never found it over crowded. Definitely worth a visit
Whether you're curious about dates, offers, or even about the island, we're here to answer any questions.